Sea God Poseidon a Keshin Created by
PaoloArdena
. It is a wind element Keshin.It is an Attack Keshin.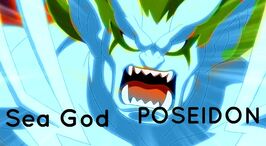 Description
Edit
It is like Majin Great,but its hair is green and its body is blue,It is based to the Sea God Poseidon like its name is.
Water Shot:After the Keshin Appears,the user gets the ball and garbs it to his knee,the background shows a sea,the user jumps leaves the ball and shoots,while the ball is going to the goal it is covert in water.
It is the blue version of Majin Great.