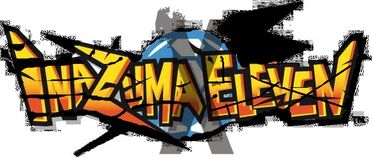 Inazuma Eleven:X is a fanfiction story made by PaoloArdena.All the events happened 3 months after Tenmas beat El Dorado.
3 Months after Tenmas beat El Dorado,Tenma went back in time and met up with Endou,Endou,who with Raimon won the Foorball Frontier against Zeus, was going at Raimon to celebrate the victory. Tenma says:"Endo-san,sakka yarou ze!" (Endo,lets play soccer!) Endo and Tenma went to Raimon and they saw that....RAIMON IS NOT HERE! Alpha,who travelled in time said to Endo and Tenma that.....SOCCER DOESN'T EXIST EITHER! Alpha,Tenma and Endo, met up with Kanon and then with Fey who said the same thing.....So now it's up to Endo,Tenma,Alpha,Kanon and Fey to revive soccer,they will form diffrent teams and will team up,in order to revive the soccer that all of them love.In their andventure they will meet Majinobou,who will form another team and help them as well.
Raimon (Endou and Kanon's team)
Tenmas (Tenma and Fey's team)
Protoccol Omega (Alpha's team)
Black Lightnings (Majinobou's team)
Ignation Waters (An evil team with captain Iginot Mamoru)
There is no chapter ready yet
Ad blocker interference detected!
Wikia is a free-to-use site that makes money from advertising. We have a modified experience for viewers using ad blockers

Wikia is not accessible if you've made further modifications. Remove the custom ad blocker rule(s) and the page will load as expected.