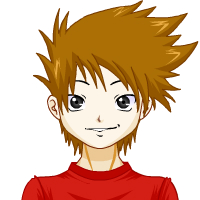 Iginot Mamoru is character made by PaoloArdena.He is the captain of Ignation Waters and his position is Defender.
Apperance
Edit
Iginot Mamoru has brown hair and grey eyes his skin is healthy.
Burning Slide:The user slide,his legs are getting burned and the he steals the ball very fast and with his legs burning.
His name "Mamoru" is the same name with Endou Mamoru and it means protect.