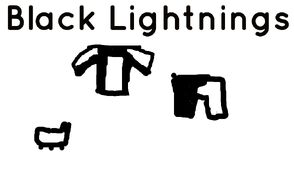 Black Lightnings is a team that has been created by PaoloArdena,its captain is Majinobou Kizou.
The uniform is a black and white shirt and black and white shorts,the right side is black and the other white.
(GK)
1.
(DF)
2.
3.
4.
(MF)
5.
6.
7.
(FW)
8.
9. Majinobou Kizou (Captain)
10.
11.
(Bench)
12.
13.
14.
15.
Ad blocker interference detected!
Wikia is a free-to-use site that makes money from advertising. We have a modified experience for viewers using ad blockers

Wikia is not accessible if you've made further modifications. Remove the custom ad blocker rule(s) and the page will load as expected.